Are you looking to make your skating or biking safer and more fun?
If yes, then using an airbag is a perfect solution. Contrary to using foam pits, airbags are considerably more flexible and offer more protection as well.
Nevertheless, there is one issue with airbags, and it's that there are countless companies in the industry that claim to manufacture the best ones. Unfortunately, most of these airbags are fake. Therefore, if you are searching for a reliable, high-quality airbag, SunParkAirbag is the way to go.
Let's see what it has to offer;
WHAT REALLY IS A BMX LANDING AIRBAG?
This is a compact landing Airbag ideal for bike riders and skaters looking for an effortless and inexpensive setup. Also, it is extremely fun to use. Another advantage of this inflatable airbag is that its highly portable and perfect for bike riders of all skills.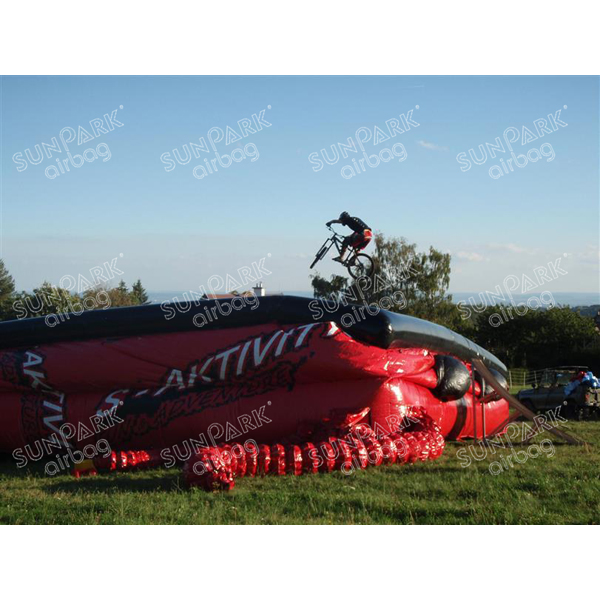 Its small size and lightweight construction make this inflatable airbag rather effortless to move around. Besides, the angle and size can be customized once you make a request.
Again, it is made using PLATO material which is highly sturdy, fire retardant, water-resistant, and has impressive tensile strength. It is incredibly versatile since it is suitable for various sports, including MTB, BMX, skate, and FMX. For this reason, this landing airbag is also referred to as a Bike or MTB landing Airbag.
BENEFITS OF BMX LANDING AIRBAG
This incredible landing airbag comes with multiple benefits, such as;
1. EXCELLENT DESIGN
As this product comes with numerous air pockets, you can modify the pressure according to your needs. Besides, the smooth design makes it perfect for novices, yet it is still vertical enough for professional riders to pull different sophisticated tricks.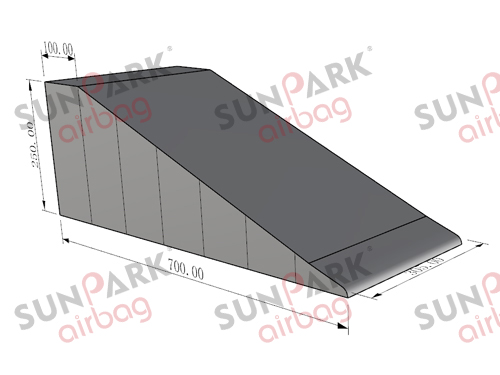 2. AIR VENTS
In addition to having a versatile construction, this airbag features several changeable air vents, which offer you a chance to accurately and independently adjust its softness depending on your preferences and workout objectives. This inflatable bike landing airbag provides riders of different skill levels a secure place to work on their moves before trying them on an actual landing.
3. ANCHORING SYSTEM
The stainless-steel anchor ring ensures durability. Again, every 2 meters feature one anchor point, throughout the airbag, with stable fixation sufficient for your practice sessions or shows.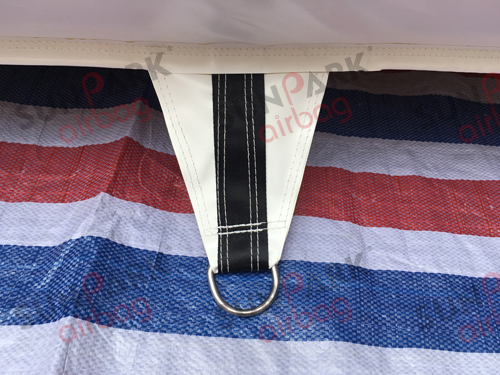 4. REPLACEABLE AND DETACHABLE TOP SHEET
This bike airbag features a special coating that offers some excellent effects for different sports. Plus, the top sheets have unmatched flexibility and robustness. It is detachable, and in case it gets worn out, you can replace it.
5. AIRBAG MATERIAL
As advertised, this airbag is extremely durable, and it's made using the most sophisticated PVC tarpaulin. This 0.55mm material typically has mesh inside it. Again, the PVC is fire retardant, waterproof, and has amazing tensile strength.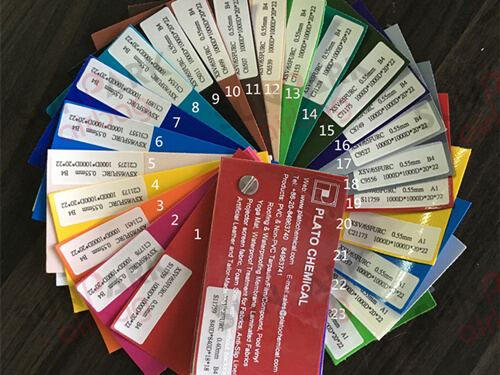 HOT SALE BMX LANDING AIRBAGS SHOW
So, why should you buy this BMX airbag? Honestly, there are plenty of reasons why it is an excellent product to have. As mentioned above, this airbag is durable, easily portable, and perfect for all bike riders. And that's not all! Here are more reasons why as a bike rider, you should have this MTB Airbag landing;
1. IT IS HIGHLY PORTABLE.
Typically, landing airbags are relatively portable, and this is why the BMX airbag beats most of them. This product is highly portable and thus can be moved and carried around effortlessly. For instance, you can move it from the front to the backyard, giving you various setup options. Also, you can put it in your vehicle and carry it to a different location. Ideally, all you require is speed from a winch or roll-in, a ramp, and one of these bad boys to set up in the location of your choice.
2. EASY TO CLEAN
Airbag landings can be rather hands-on to clean. Blood, mold, and sweat are real and almost impossible to clean well. The material deteriorates, and you're left with plenty of debris and dust throughout your airbag and in your airways as well once you land on it. Fortunately, this landing airbag is weatherproof and can be cleaned effortlessly. You finally get the chance to have more fun and, of course, clean less.
3. GO BIG OR GO HOME
When it comes to purchasing an airbag landing, you either go big or go home. Skating or bike riding on an airbag is not quite forgiving, depending on the product you purchase. While Sunpark offers different airbags, this BMX landing airbag is wonderfully designed for your safety. Also, you will find that absorption impact is a bit gradual compared to foaming, offering you a much safer and smoother landing. It is straightforward to get off, allowing you to make more moves per hour.
SUNPARK LANDING AIRBAG SUPPLY
SunPark Airbag is seen as one of the best voyages of China's sports airbag mechanisms. They have more than a decade's experience to offer a wide range of inflatable airbags for sports, gymnastics, ski resorts, and theme parks all across the globe.
Furthermore, they produce and supply airbags for sports and leisure. There is a high demand for safety items due to the surging interest of sports lovers in intense and serious sports such as snowboarding and trampoline. Therefore, SunparkAirbag has produced different kinds of inflatable airbags to motivate all the bag jumping funs.
WHY SHOULD YOU CHOOSE SUNPARKAIRBAG SUPPLIERS?
You can rely on this firm for all your airbag needs since they are the best suppliers and manufacturers of sports airbags. They produce different kinds of airbags as per your needs.
Thus, if you require specific measurements or a customized design, you can contact them. Also, they guarantee the users` safety as they utilize top-quality strong yet smooth materials to make their airbags robust and durable.
Also, SunparkAirbag is a well-known manufacturer and supplier with their products being supplied throughout the Middle East, USA, and Europe, because they produce high-quality airbags. Moreover, they have affordable prices, as is evident with BMX airbag landing, which sits well with their customers.
Furthermore, SunparkAirbag products are licensed by CE EN14960. Their designs are approved by Europe's sports industry before production begins. This way, they ensure the safety and durability of their sports airbags.
FINAL WORD
Landing airbags come in handy for individuals involved in the action and freestyle games. They have been resourceful game-changers from the day they were launched. They let the user work out and practice with the trust that they will not get injured even if they fall. For any sports enthusiast, they are a must-have, especially for skaters and bike riders.
Welcome to get in touch with SUNPARK Airbag, We are ready to serve you!
https://www.sunparkairbag.com/wp-content/uploads/2021/09/2021-Hot-Selling-BMX-Landing-Airbag-For-Sale-China-Supply-SUNPARK-Airbags.jpg
260
500
SUNPARKAdmin
http://www.sunparkairbag.com/wp-content/uploads/2019/08/SUNPARK-Airbag-Logo-1.png
SUNPARKAdmin
2021-09-10 08:41:21
2021-09-10 08:46:30
2021 Hot Selling BMX Landing Airbag For Sale China Supply