With extreme sports becoming increasingly popular, athletes must practice them in a safe environment. Thus, many athletes look for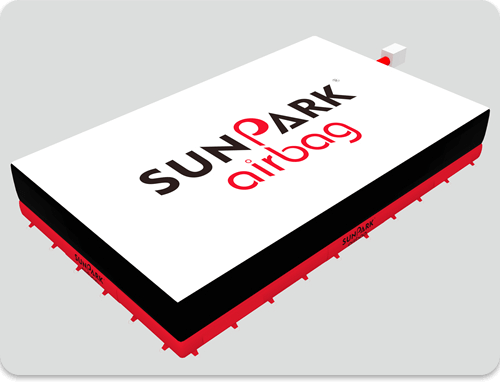 safer and effective ways to practice and show off their unique techniques without compromising the sport's energy requirement and design. For many years now, extreme sporting athletes have used the traditional foam pit instead of airbags, despite being getting dirty easily and difficult to set up anywhere.
As a result of their inconvenience, the extreme sports community now prefers high-quality blow-up sports inflatable airbags. Not only are they versatile and durable, but they are also relatively soft for protection and easy to set up everywhere you want it to be. In turn, many players prefer practicing their stunts using these airbags. Let us look into the various types of inflatable airbag supply and their different functions.
0.1 – WHAT IS THE TRAMPOLINE JUMP AIR BAG USED FOR?
Suitable for both young and old, trampoline jump airbags are ideal for entertainment and intense exercise or sporting routines. Trampoline centers use these trampoline jump airbags by providing a unique bouncy and landing experience. These airbags enable you to practice your flips and tricks in a safe and cushioned environment.
After a high fall, you can expect a minimal impact due to the excellent build material of these trampoline park airbags. They also consist of several air pillars covered by a top sheet, making it relatively easy to exit the airbag after jumping in it.
It is also worth noting that these trampoline park airbags are customizable, and their size is adjustable. So, if you are searching for a safe, versatile, durable, and high-quality option for your indoor or outdoor trampoline park, trampoline jump airbags are an ideal solution.
0.2 – VARIOUS TYPES OF INFLATABLE JUMP AIRBAG SUPPLY
Suppose you are an expert snowboarder or serious sports enthusiast looking for safe training methods that reduce the risk of injury. In that case, SunparkAirbag is a leading China supplier of top-quality airbags for extreme sports. The brand is passionate about producing premium quality products built with the best materials to ensure customer safety.
All the products from this brand meet European standards and are a well-known brand among Famous riders, Ski resorts, and World Champions. Let us look at the various types of inflatable jump airbag supply from SunparkAirbag.
Ideal for indoor and outdoor activities, SunparkAirbag's inflatable landing airbag is a gymnastic airbag. It is a water-resistant, UV-safe, eco-friendly, flame resistant, and durable airbag available in different sizes, including an Olympic-sized bag for freestyle training and winter sports. These airbags consist of two chambers with several air pockets, giving them a soft cushioning that is adjustable. They also come with temporary side bumpers that protect the jumpers from sliding to their sides.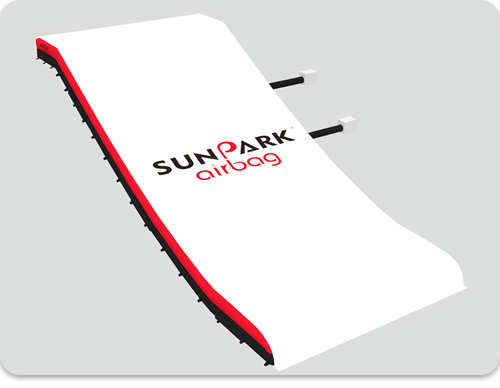 Known for their durability, hygienic, safe, and soft nature, foam pit airbags serve as jumping bags in sporting events or gymnastic airbags. It also contains four air pillars that aid in absorbing the impact to offer an instant and soft landing. Foam pit airbags have a unique air system in the lower chamber that prevents direct contact with the ground. They are also portable, easy to install, and convenient to use.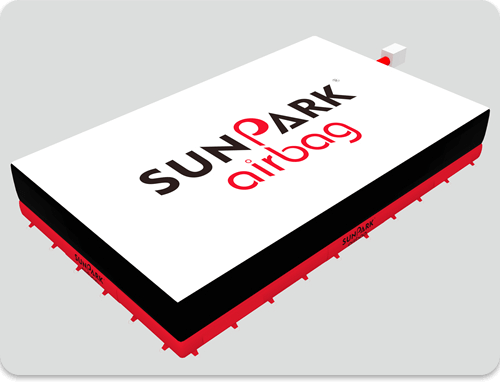 Designed with a twin platform, these freefall airbags enable you to jump from a high tower or 3m safely. They also come in distinct colors and sizes to suit the needs of the user.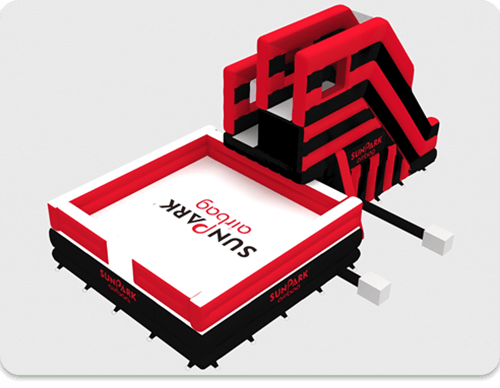 These airbags accommodate even the highest jumps as their lower air chamber contains a higher air pressure to prevent ground contact. SunparkAirbag stunt airbags provide an exceptionally soft and safe landing space.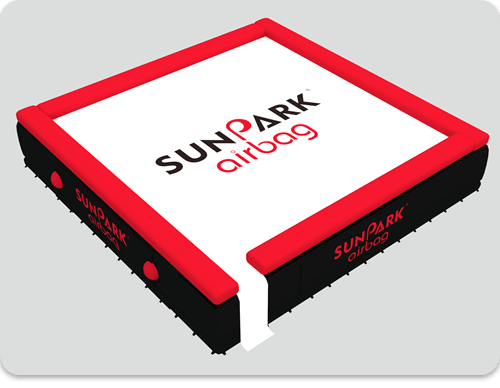 SunparkAirbag offers a customized airbag option through its reputable China manufacturer and supplier. Thanks to their high-quality materials and techniques, the brand provides custom airbags for famous riders, trampoline parks, and Olympic training facilities.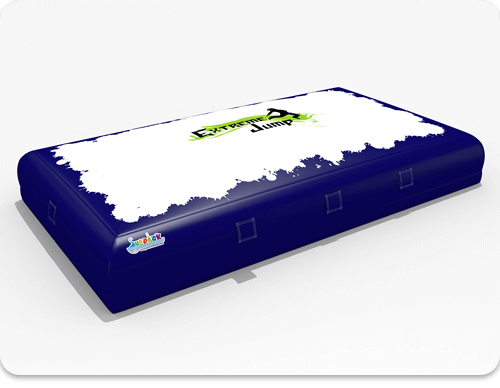 These are portable landing airbags that save up plenty of space and time for building up and tearing down airbags. It consists of an air ramp on its bottom and a landing bag at the top.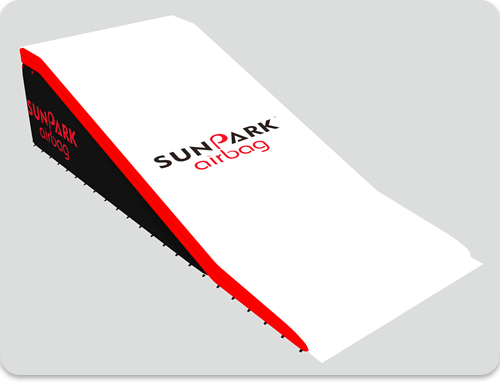 WAYS TO KNOW QUALITY FOAM PIT AIRBAG
Before purchasing a foam pit airbag, it is vital to ensure that you get your money's worth. As a result, buyers should examine the quality of the product and the brand and its manufacturers. Read on where the company has its manufacturing and processing plant, testing techniques used to ascertain product quality, and its years of experience and expertise. By getting these answers, you will readily determine the quality of the foam pit airbag.
Additionally, you should check what other customers are saying about the product. Read customer reviews on the product website to see how it compares to other similar products. However, beware of negatively biased reviews.

SUNPARKAIRBAG JUMP AIRBAG ADVANTAGES
With numerous airbag manufacturers available on the market, SunparkAirbag is the most reputable airbag China supplier and manufacturing company. Based in Guangzhou and with over ten years of experience, this company offers a wide variety of airbags to suit the needs and functions of different users.
The company also prioritizes its products' safety, quality, hygiene, and durability by making its airbags with high-quality and robust construction materials.
Additionally, the airbags are relatively affordable and shipped to various states, including Europe, the Middle East, and the USA. It is also worth noting that SunparkAirbag is also CE EN14960 certified, meaning their airbag designs originate from the sports industry in Europe. So, if you want a proven high-quality, durable, and affordable airbag, SunparkAirbag is the best choice.
CONCLUSION
If you are a sports enthusiast looking for an inflatable airbag, SunparkAirbag is among the top China suppliers and manufacturers. Not only do they make top-tier products and provide the best services, but their products are very affordable and available all over the world. Likewise, they offer customized products for customers looking for a specific inflatable sporting item that is not in their product catalog.
https://www.sunparkairbag.com/wp-content/uploads/2021/07/Various-Types-of-Quality-Blow-Up-Sports-Inflatable-Jump-AirBag-China-Supply.jpg
260
500
SUNPARKAdmin
http://www.sunparkairbag.com/wp-content/uploads/2019/08/SUNPARK-Airbag-Logo-1.png
SUNPARKAdmin
2021-07-01 15:00:56
2021-07-01 16:17:30
Various Types of Quality Blow Up Sports Inflatable Jump AirBag Supply