The trampoline park industry has seen considerable growth in recent years. More and more facilities choose airbag technology for their trampoline parks, indoor freestyle academies, gymnastics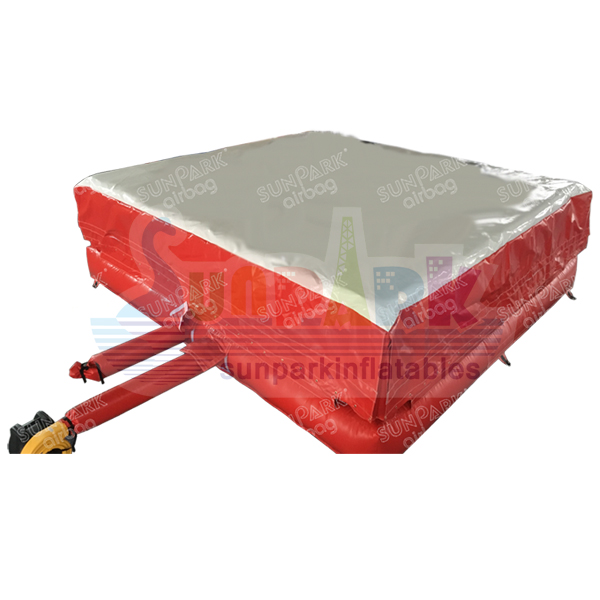 halls, and similar facilities. There are many reasons for their current popularity, such as their durability, safety, softness, hygiene, and more. They are simple, easy to install, and suitable for use both indoors and outdoors. You can trust Jump Zone Supply to take care of all your needs in a friendly, professional, and affordable way.
Let's look at what makes our airbags special.
Why you should strongly consider making the switch from outdated foam pits.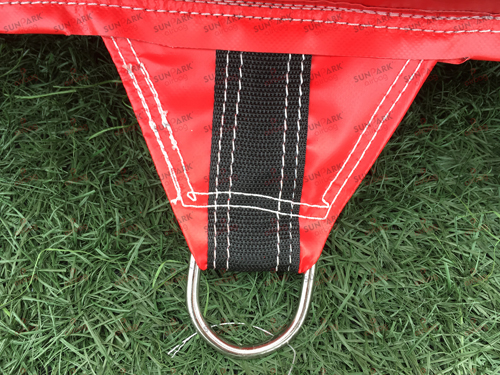 · LOW MAINTENANCE REQUIREMENTS
All you need to do is start up the blowers at the beginning of the day, and your trampoline airbag will be all set for business. You won't need to undergo the tedious process of fluffing up foam cubes or replacing the ones that have been thrown out of the landing pit. You will save plenty of time, money, and energy that you would otherwise waste in the cleaning, replacement, and general maintenance of a foam cube pit.
· DETACHABLE TOP SHEETS
The sheets that lay on top of the airbag pillars can be removed if you want to inspect the airbag, in the process of cleaning it, or if you seek to replace it due to excessive wear or damage. Note that these top sheets are highly durable, so you will rarely need to have them replaced. Jump Zone Supply also gives you the option of customizing a top sheet with the logo, color, or design of your choosing upon request.
· SUPERB IMPACT ABSORPTION
Foam pit airbags are designed to maximize your safety by utilizing an air pillar configuration. There are four vertical pillars per square meter in what is known as the catching zone. The interconnected pillars will support each other and disperse the impact force from a jumper landing on them. The lower chamber will be found underneath these pillars and is referred to as the safety zone, which guarantees that jumpers will never contact the ground under any circumstances. For safety, durability, and functionality, nothing beats this design.
· HIGHER JUMP FREQUENCIES
One of the most frustrating aspects of traditional foam cube pits is that a jumper takes a long time to climb out of the landing pit and allow for the next jump. With an airbag installed, you can accomplish this in a matter of seconds. This saved time will allow for a much higher frequency of jumping, which will make the experience all the more exciting and attractive to your patrons.
· NO DUST ACCUMULATION
Traditional foam cubes are treated with flame retardant substances that tend to flake off and for tiny dust particles, especially as the cubes continue to deteriorate with age and heavy use. These particles are toxic and may be a potential source of illness when swallowed or breathed in by jumpers. The risk is especially high for children and those who have asthma and related respiratory ailments.
· CUSTOM BUILDS AND DESIGNS
Our experience in building foam pit airbags spans many years, and we've built all sizes, shapes, and types of trampoline airbags for our clients. All our airbags, including custom designs, have variable blower positioning options, which is useful when considering outdoor or portable setups. Don't be concerned about the particular dimensions of your existing landing pit – send us the plans or measurements of your landing pit, and we'll be able to build a custom solution just for you. No expensive remodeling is required!
· FLAPS AND ANCHORING SYSTEMS
An elaborate anchoring system is in place to ensure the stability of the airbag and top sheet for all sports and activities. Anchor points are located on the top sheet at intervals of 2 meters or so. These will be fitted with aluminum rings for their excellent strength and resistance to the weakening effects of corrosion. Clients will also have the option of choosing an airbag that comes with a flap system for additional security, as the flap will effectively bridge the gap between your trampolines and the airbags.
· MINIMAL FIRE RISK
Most old-fashioned foam pits are rated as fire hazards in the United States owing to their susceptibility to catching fire, which is why facilities in many states are required by law to have powerful and expensive sprinkler systems installed in their indoor facilities. With our airbags, the risk of fire damage is minimal due to the high fire safety certification of the materials we use in their construction.
· HIGH HEALTH AND HYGIENE STANDARDS
Cleaning up a traditional foam cube landing pit will usually be a highly involving and time-consuming exercise. There will usually be all manner of debris and discarded items to be found in the jumble, including hair, sweat-stained foam cubes, socks, and plenty of other unhygienic material.
The dust that accumulates at the bottom of this type of pit can grow to levels that require shovels to properly remove, and you'll have to empty the landing pit before you can do this. Cleaning up a jump trampoline airbag will only take you a matter of minutes. Most models have a removable outer tarp that you detach for more thorough cleaning whenever you feel it necessary.
· FULLY CERTIFIED
Our foam pit airbags are fully certified and recognized internationally for their quality and safety standards. The landing you will experience on an airbag is much softer than you would expect to encounter in a traditional foam cube pit. Airbags will also provide a broader range of functionality due to their adaptability and capacity to accommodate different types and degrees of impact.
GET IN TOUCH WITH SUNPAR AIRBAG TODAY!
We at Jump Zone Supply have made it our mission to supply the highest quality airbags at affordable prices. To ensure you get exactly what you're looking for, we will be happy to guide you through the options available. You will find an airbag to suit your need from our vast selection, including landing, foam pit, freefall, air landing, and custom airbags. Call us today, and we'll help you figure out what will work best for you.