If you are looking for a manufacturer of the best stunt airbag wholesale in China then Sunpark Airbag can be the right company for you. The airbags produced by this company are the best in their class as they can deal with the hardest falls and heaviest impacts easily.
Features of stunt inflatable air bag by Sunpark Airbag
The inflatable stunt bags produced by SunparkAirbag are the best in their class because of their following features:
They have double chambers to fill air to absorb the heavies impacts and hardest fallsThe energy of the fall is absorbed by the upper chamber of the airIt includes elastic torpedo valves to release the disorder in the airThe lower chamber of air on the base of the stunt airbag helps in avoiding a direct contact of the stuntman to the floor as the air is filled in it at higher pressure.It makes these bags as the excellent choice for bag jumping events.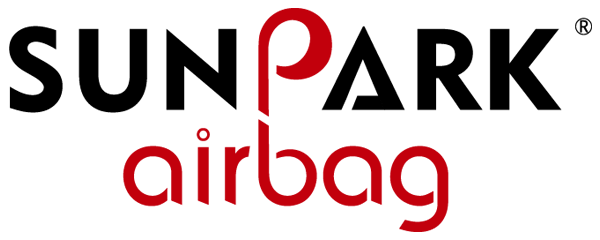 In this way, the stunt airbags from SunparkAirbag ensure to provide the safest and softest landings to the stuntman every time.
Introduction with the company
SunparkAirbag is considered as the explorer of sports airbag system in China. They have experience of more than 10 years to provide a wide variety of inflatable airbags for theme parks, ski resorts, gymnastics and sports throughout the world. They manufacture and supply airbags not only for sports but also for leisure industries of the world.
The demand of safety products increased with the increasing interest of sports enthusiast in the extreme and serious sports like trampoline, snowboarding etc. So, they have manufactured various types of inflatable airbags like snowboard airbag, and inflatable stunt bag, etc. to encourage bag jumping enthusiast.
From the very beginning they are improving their products as they are deeply committed to provide high quality products to their customers as the safety of jumpers is their highest priority. They use the best quality materials, machinery and technology to manufacture their products.
The company SunparkAirbag is recognized and trusted by famous riders, ski resorts and world champions as their products are certified by CE EN14960 for meeting the standards of European countries.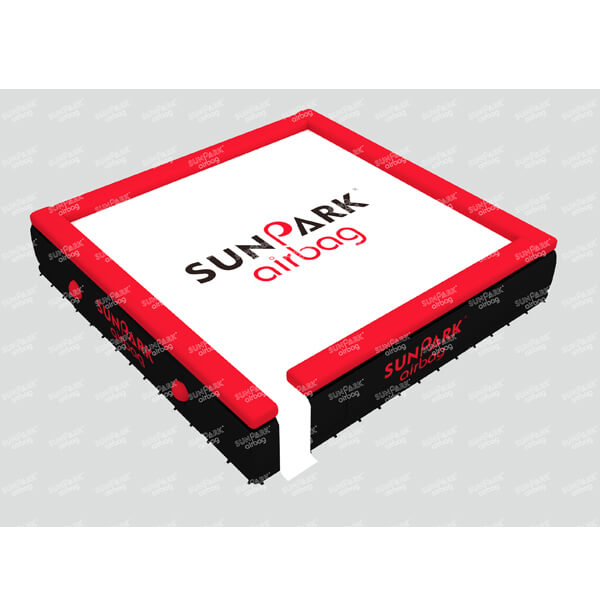 All the airbags produced by them can be customized as before starting production they send their 3D design to their customers for confirmation. So, if you are looking for a sports airbag manufacturer in China then SunparkAirbag can be the best choice for you. They provide one-stop-service to their business partners by producing airbags as per their requirements.
Products manufactured and supplied by SunparkAirbag
SunparkAirbag, a Chinese company, designs, manufactures and supplies a wide variety of sports airbags in its factory in Balyun district, Guangzhou, China. Different types of sports airbags provided by them may include snowboard airbag, landing airbag, foam pit airbag, stunt airbag, custom airbag and freefall airbag etc. All of these products are designed and manufactured as per the standards of USA, European countries and Middle East.
These landing bags have 2 chambers with multiple air pockets inside them. The softness of these airbags can be adjusted with the help of air vents on both sides. You can also have these airbags with side bumpers to protect the jumpers from sliding to their sides, but it is not mandatory. They use the best quality materials to make them durable, eco-friendly, flame and water resistant and UV safe. Instead of sewing the top sheet of this airbag is added seamlessly. These bags are available in various standard sizes including Olympic size for freestyle training bags etc.
These airbags are known for hygienic and health safety, durability and softness. They can frequently be used as jumping bags at sports events. 4 air pillars provided in this bag help in individually absorbing the impact along with allowing the high jumpers to have perfectly soft and instant landing. The jumpers are prevented to have a direct contact with the ground due to the unique air system in the lower chamber. It is easy to install and use within few minutes. It can be transported anywhere easily.
These airbags can give a unique experience of free falling as they are suitable for the participants of the age from 6 to 6 years. You can have an amazing experience on these freefall bags. You can climb on a 3m high or higher tower and jump on the freefall airbag safely. In order to ensure the safety of the jumpers these airbags are designed with two platforms. You can get these airbags in different sizes as per your requirement.
SunparkAirbag has a reputation to manufacture high quality airbags used in sports in China as well as around the world. They provide custom airbags not only for training facilities for Olympic but also to trampoline parks, famous riders, and ski resorts etc. as per their requirement. They use the best techniques and materials to make your dream airbag come true. They ensue to provide you the best products whenever you customize an airbag with them
Reasons to choose SunparkAirbag
For your sports airbag needs you can rely on SunparkAirbag as they are the best designer, manufacturer and supplier of sports airbags in China. They manufacture various types of sports airbags as per the requirements of their customers. They ensure the safety of the users as they use the best quality soft and strong materials to make their products safe and durable.
The airbags manufactured by SunparkAirbag are supplied all over the Middle East, Europe and the USA as they meet their standards while making airbags of their choice. The reasonable price of their airbags is another reason for which they are their products are liked throughout the world.
Another reason to choose SunparkAirbag for your airbag needs is that their products are certified by CE EN14960. They get their designs approved by the sports industry of Europe before starting to manufacture airbags according to their requirement. In this way, they guarantee the safety of the users and durability of their airbags.
Thus, SunparkAirbag, a Chinese airbag manufacturing company in Guangzhou, can be the best manufacturer and supplier for you. They can provide you various types of the best and most durable sports airbags including inflatable stunt airbag as per your requirements.